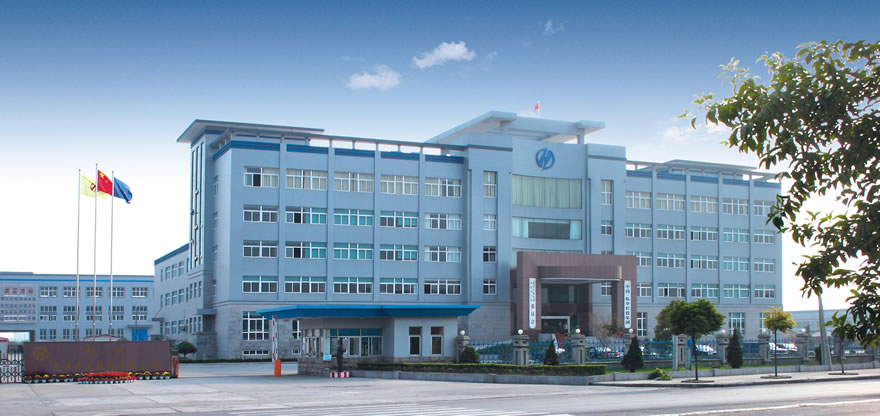 First stage (1966-1985) from enterprise to business associate
In 1966, the enterprise raised capital of 2000RMB to begin its business with the initial plant –Toupeng Bakelite Plant. Years later, it established processing trade relationship with relative enterprises of Shanghai Electric Apparatus Company, a pioneer base of China's electric apparatus base at that time. Through almost 20 years' effort, the plant became a branch factory in Xiaoshan subordinated to Shanghai Hua Tong Switchgear Co., Ltd and ranked in advanced unit of high-quality management after qualified acceptance by Quality Supervision Station of Shanghai Electric Apparatus Company.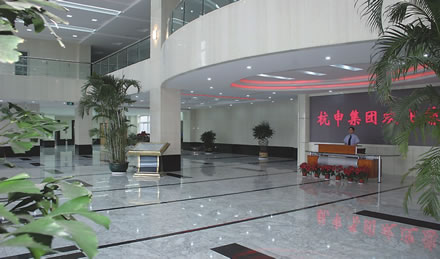 Second stage (1986-1997) from filling up state gaps to complement of primitive accumulation.
About 1986, the enterprise brought up a group of technicians to develop F4 combined Switch and began to manufacture the first generation of DZ10-100Automatic Air Circuit Breaker in China Low Voltage Apparatus. In 1990, enterprise was founded and became a member enterprise of National High-Voltage Apparatus Industry Association and Zhejiang Electric Machinery Power Society. In 1992, cooperating with Shanghai Research Institute of Electric Science subordinated to Ministry of Machinery Industry, the enterprise developed DZ20J 4 pole series MCCB which filled the gap of this field in China .In 1995, the enterprise developed lots of products, some of which gained national patent. The product DZ20J 4pole series entitled national grade new product. In 1996, "Hangshen"brand apparatus were recommended as "Trustworthy Products by Customer" by China Consumers 'Foundation. Thus, the enterprise completed a capital primitive accumulation and had the net assets of 30 million RMB in 1997.
Third stage (1997-2002) from conventional manufacturing pattern to the technical development one
The enterprise insisted on the way of technical innovation and actively exploited new product to adapt to market demand, which gained good impression of "high quality and good reputation". In 1997, many Hangshen series products were awarded "Quality Trustworthy Products "by Zhejiang Province Bureau of Quality and Technology Supervision. In 1998, enterprise was appraised as "Provincial Torch Model Enterprise "with many provincial and municipal sci-tech advancement prizes and excellent new product prizes. In 1998, HSM1 series MCCB and HSW1 Series Intelligent Type ACB were successfully developed and HSW1-2000 Four-pole Intelligent Type ACB was gained a certificate of state key new product.
The high-capacity HSW1-6300 Intelligent Type ACB was successfully trial-produced for the first of its kind at enterprise in 2000.The enterprise completed the state key project for" Ninth Five-year Plan "after passing a provincial appraisal sponsored by Hangshen authorities concerned in May 2001. In the same year, it was named "National new and hi-tech Enterprise", HSW1, HSM1, HSC1 series products were awarded "Famous Brand Product" by Zhejiang Famous Brand Approval Commission whereas "Hangshen" Brand was awarded Zhejiang Famous Brand.
Fourth stage (2003- ) from quickly expanding to group management
In May 2003, founding of Zhejiang Hangshen Electric Group Co., Ltd. based on some enterprises symbolized an usher to collectivized managing scope. In September 2003, the group purchased former Suzhou Transformer Works and changed its name as Suzhou Hangshen Xingzhou Transformer Co., Ltd, after a capital increase. In the same year, enterprise was recognized as "Model Enterprise of Advanced Management" by China National Mechanical Industry Confederation .The group also established post-doctoral workstation. In 2004, the group purchased Shanghai Hua Tong Switchgear Co., Ltd. The group was granted as "Hangzhou Top 100 Enterprise" and "Honorary Enterprise" by Publicity Department of Zhejiang Provincial Committee of CPC, Provincial Commerce and industry Management Bureau and Provincial Private Association. Also, the enterprise was granted as "Honorary AAA Grade" by Honorary Management Association entitled by Hangzhou Municipal People's Government. On April 28, 2005, Zhejiang Hangshen Electric Group Co., Ltd was renamed as Hangshen Holding Group Co., Ltd in December of the year, the group was honorably granted as "After-sale Service Model Enterprise of National Famous Products". In September 2006, Hangshen Brand ACB was recognized as China Famous Product and the group was appraised as one of Hundred Top Enterprise in China Electric Industry. And in December of the same year, Hangshen Brand was recognized as China Famous Trade Market. In July 2007, the enterprise was ranked in National Hi-tech Enterprise. In January 2008, the enterprise got Zhejiang Quality Prize and in February was a winner of National Machinery Industry Quality Prize. In July 2009, Hangshen Holding Group Co., Ltd. was renamed once more as China Hangshen Group. In 2010, in Beijing Great Hall of the people held a "China Power Industry Innovation Forum, the national brand "in 2011 was renamed "outstanding enterprise" national machinery industry quality management acticities,in 2012 November by five state ministries identified as "National enterprise technology center".
With three famous brands "Hangshen", 'Hua Tong" and "Jiang Ling", the group devotee itself into accelerating development of EHV, HV and LV switchgears, electric power transformers, high and low voltage electric apparatus, intelligent electronic instruments and meters and electric engineering materials among others, and takes an active part in China's electric power construction. Nowadays, our products are widely applied in the national key projects and exported to various countries in Southeast Asia, Africa and East Europe. Now the group owns total assets of 1.65 billion RMB with a registered capital of 390 million. The annual sales amount achieves 155 million in 2012. The group has four productive bases scattered in Hangzhou (headquarter), Shanghai, Suzhou with total area of 300 thousand square meters. The group has a team 0f 1600 people of whom more than 300 are technicians and five have doctorate degree. Still more, the group has also created a state grade post-doctoral scientific State-level enterprise technical centers and a technological research workstation. For the time being, the three major kinds of products turned out from the group are covering fields of electric power, electric generation, iron and steel, metallurgy, machinery, petro-chemical engineering, aviation, municipal construction and education etc.